Nikki Macro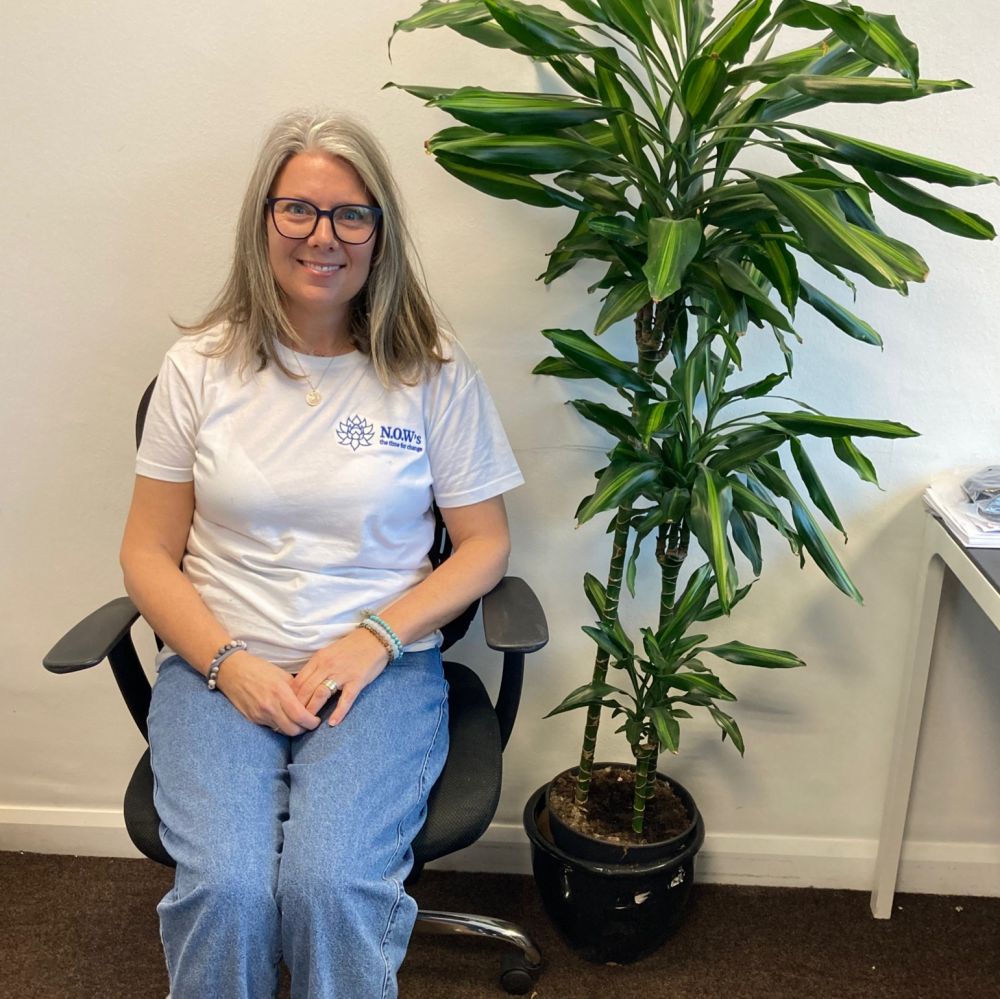 (She / Her)
I am a mother to two amazing teenagers, who are my world.
After finishing school I spent 16years working in the corporate world in London. I left London when I was pregnant with my first child. I have always loved being creative, studying Art & Textiles at A-Level, so it seemed a natural progression for me to start a small 'kitchen table' business making clothing and accessories for babies and children. However, looking after two young children and then entering into peri-menopause at the age of 42 while trying to run a business, it all became too much. I was extremely overwhelmed and on the edge of a breakdown. I was lucky to be in a position where I could close the business and take some time out to just be mum and recalibrate. It was during this time that I was lucky enough to find Reiki and EFT (Emotional Freedom
Technique) otherwise known as Tapping.

I decided to train in these alternative therapies as I realised my passion and skill for helping friends and family members could be used to help the wider community.
In my work as an holistic practitioner I use EFT, incorporating Intergrated Energy Techniques including NLP, coaching, breathwork, indirect hypnosis, cognitive psychotherapy and psycho spiritual approaches to enable my clients to remove the blocks in their way to the happiest, healthiest life. I empower them with the tools and strategies that can aid them in reducing overwhelm and support them to develop ease, lightness and resilience. EFT (Emotional Freedom Technique) is an incredibly gentle and effective healing technique used to address and release physical, mental and emotional issues including PTSD, stress, as well as self-limiting beliefs.
I pride myself on my confidentiality, kindness, listening skills and wisdom. I provide a safe, judgement free, compassionate space.
I am passionate about helping people overcome their challenges and blocks and live a happier, more fulfilled life as a result; giving people this valuable self-help tool to take away with them and aid them going forward.
During my time training in these various modalities I discovered we are a neuro-diverse household, 4and using these techniques has been life changing.
My Qualifications (all accredited) :
Reiki - level 2; Emotional Freedom Techniques (EFT) - level 2 (I am currently training in
advanced EFT); Picture Tapping Technique (PTT); Neuro-Linguistic Programming (NLP); Intergrated Energy Techniques (IET); Hypnotherapy; Trauma Tapping Technique (TTT); Life Awareness Breathwork Coaching.
I have also attended trainings/workshops in the following: Tapping out Trauma 1.0; Healing the Addicted Heart; Intention Tapping – Level 1; Transforming the Effects of Trauma with EFT; Mental Health First Aid; Therapeutic Art Coaching; and Emotional Resilience and Wellbeing Coaching