Katy Clayton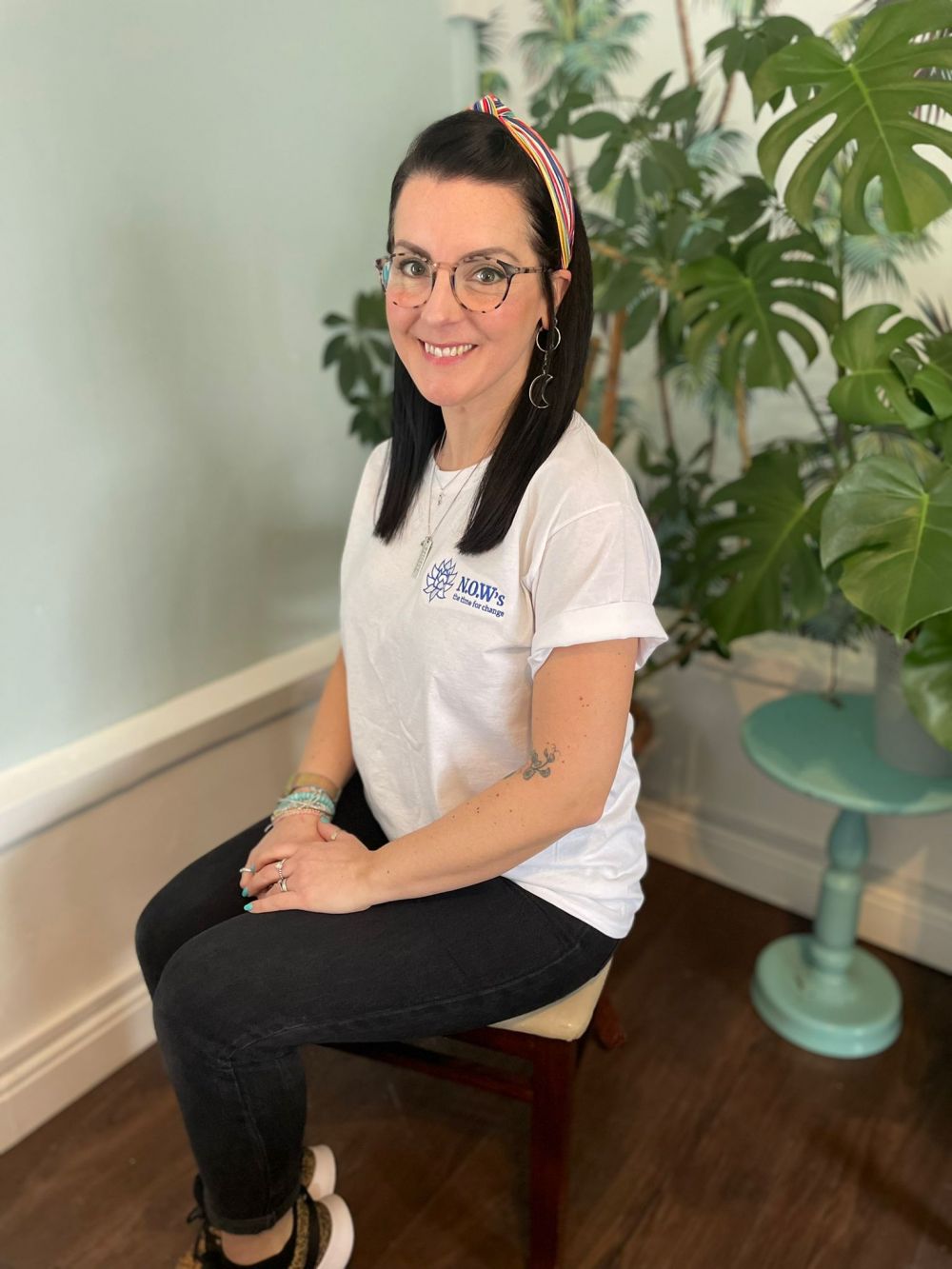 (She/Her)
Katy Clayton BA Hons Pgdip QTS I am a qualified Primary Teacher and began my working career as a Musical Theatre actress. Shortly after being diagnosed with Rheumatoid Arthritis, I began working as an extended services teacher delivering Dance, Drama and Music lessons in Nursery, Primary and Secondary settings. I then completed my GTP teacher training and worked for ten years as a Key Stage One and Key Stage Two Primary Class Teacher. In my classroom I strived to provide a safe and inclusive space where children were regulated, inspired, seen, heard and valued. I am extremely passionate about SEMH education and the positive
impact of the Arts in education. Working with and creating positive relationships with children and families for over twenty years now, has shown my aptitude for holding and creating space for young people to develop their self-awareness and grow as individuals. I believe that young people should feel empowered to survive and thrive and grow together with their families living authentically and present in themselves and with each other.
I run a children's theatre school for ages 4-18 and an SEMH space online and in workshops for young people. Both these settings provide excellent opportunity for self-development, self-expression, physical and emotional awareness, inspiration and an increase in self- confidence. I am excited to be a part of change that addresses the need for increased mental health and wellbeing support within the education system and in out of school settings. I am passionate about bridging the gap between classrooms with four walls and those without and differentiating learning for the individual child in order to help them thrive. I believe education settings should be inclusive by design.
Throughout my personal experience living with Arthritis, Fibromyalgia and Hypothyroidism I have always valued the importance of talking about and finding ways to express and process my emotions. I have been through 25 years of personal experience with health-based therapies to help with my own physical challenges. In 2020, I lost my incredible brother suddenly to a brain tumour and went through the hardest time of my life. Earlier this year, I lost my third child to a miscarriage. Throughout these traumatic experiences, I have experienced the huge benefit of therapeutic service. I am an advocate for therapy and coaching and am extremely grateful for the amazing tools it has given me to continue to survive and thrive. I feel a great spiritual connection to my purpose of helping others by sharing my skills, knowledge and empathy.
I am an extremely proud Mummy to two wonderful children and wife to a loving musician.
We are a Neurodiverse family who embrace and celebrate individuality.
I believe now is the time to be kind to one another, use our gifts and support each other to create positive change.