About Us
Kelly and Natasha set up N.O.W's the time for change (National Online Wellbeing Services) in 2018 and we would like to welcome you to our services.
We have both dealt with emotional, mental health and physical health problems. Overcoming these challenges with strength and determination to make positive changes, to be kinder to ourselves, that ultimately benefited our family's too.
We both have young children that emotionally went through the changes with us and we know the importance of giving them the vital tools to improve their wellbeing.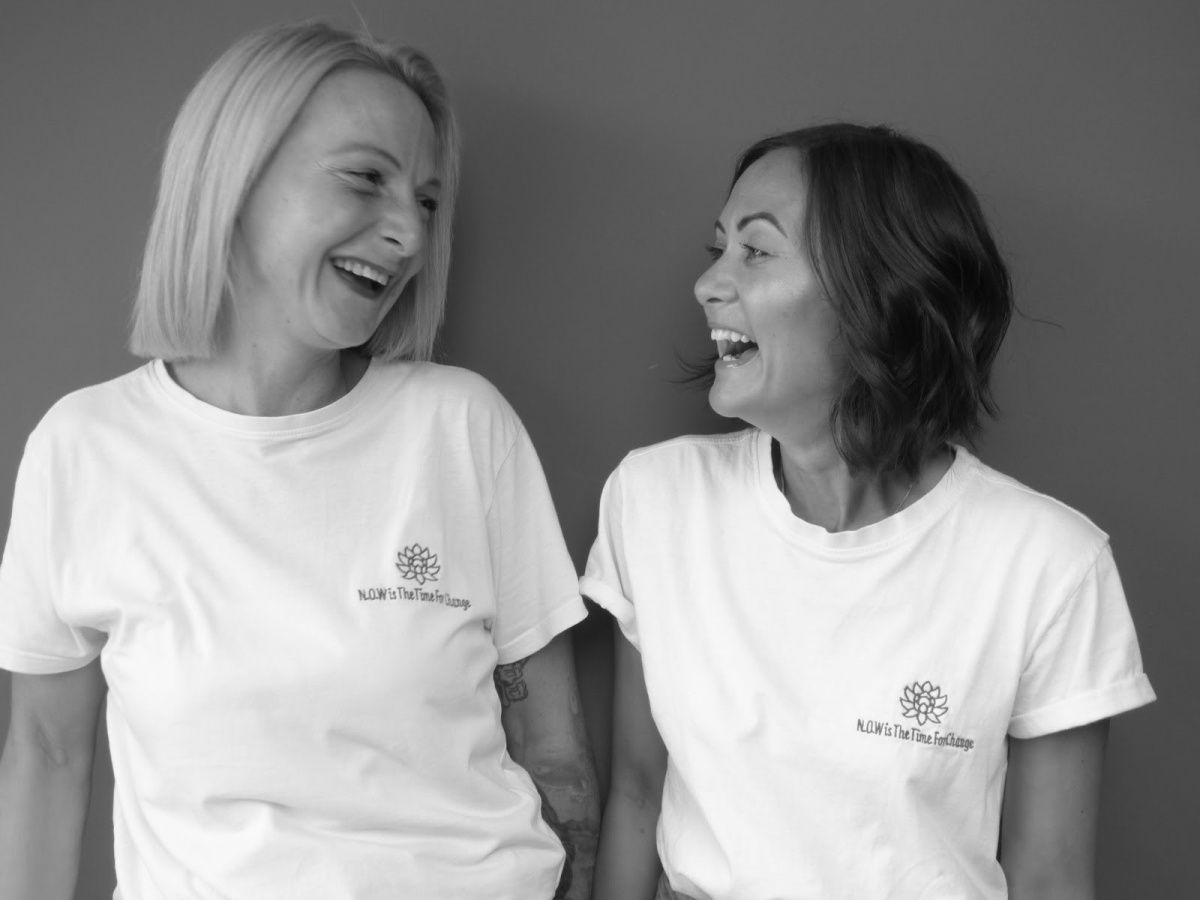 We set up the company with the aim to support children / teenagers & adults to improve emotional wellbeing and teach them the tools and techniques to cope with stress, overwhelm and regulate emotions, particularly through transitional periods of school and future life's challenges.
Part of our mission includes providing the support for emotional & mental health and wellbeing within the community and with online 1-2-1 coaching. This will reduce waiting times from current services that are inundated and as research shows, causes more stress and overwhelm. We are branching out with our community workshops too... we look forward to supporting you...
What makes our team different?
All of our coaches on the N.O.W's team have experienced first hand emotional, mental and or physical health.
We all have a deep understanding of varying emotions and how these can affect us. Through holistic therapies, coaching and personal growth, we have arrived from places we never thought we would get out of.
What we have learnt along life's path already, makes us advocates to the benefits of self healing and positive habit changes that have benefited many and we aim to reach out to change and support many other lives too.​
With our personalised coaching support we provide the tools and support to overcome life challenges as well as recommending holistic therapies to further support you.​
We believe that you have a choice, and a chance to change, even the smallest of changes can make such a big difference! With the right support and accountability, anyone can make a positive improvement to emotional & mental health.
​'N.O.W's the time for change' uses transformational coaching methods combined with holistic therapies, backed by science to improve wellbeing!
We work within schools and communities, as well as directly into homes and offices via online platforms.
We have created several programmes, courses and workshops that facilitate each service users requirements. We believe in a collaborative approach and working together. Our fully trained coaches aim to inspire, teach and have fun, sharing the wellbeing love!
Disclaimer:
All of our coaches and mentors are DBS Enhanced checked and highly qualified in all areas to include: Psychology, CBT, NLP, Health and Life Coaching, Hypnotherapy, Aromatherapy, Emotional Freedom Tapping Therapy, Reiki Mastery & Practitioners, Yoga, Pilates and Meditation Practitioners and other Holistic Therapists.
Every member of the diverse N.O.Ws team is experienced in life's challenges to be compassionate and understanding in all aspects of emotional, mental and physical wellbeing.
N.O.W's coaches are trained to work with individuals and groups in a needs led process to support the families personal growth and journeys. N.O.W's coaches and mentors are qualified for improving resilience and behaviour change and possess the skills required to create trust and rapport with families The coaching process empowers clients to draw on internal strengths, develop self-knowledge, and embrace strategies for making changes necessary for emotional wellbeing & mental health. N.O.W's coaches do not prescribe, diagnose, treat or recommend, rather they guide, educate and support.