Kelly Louise Swain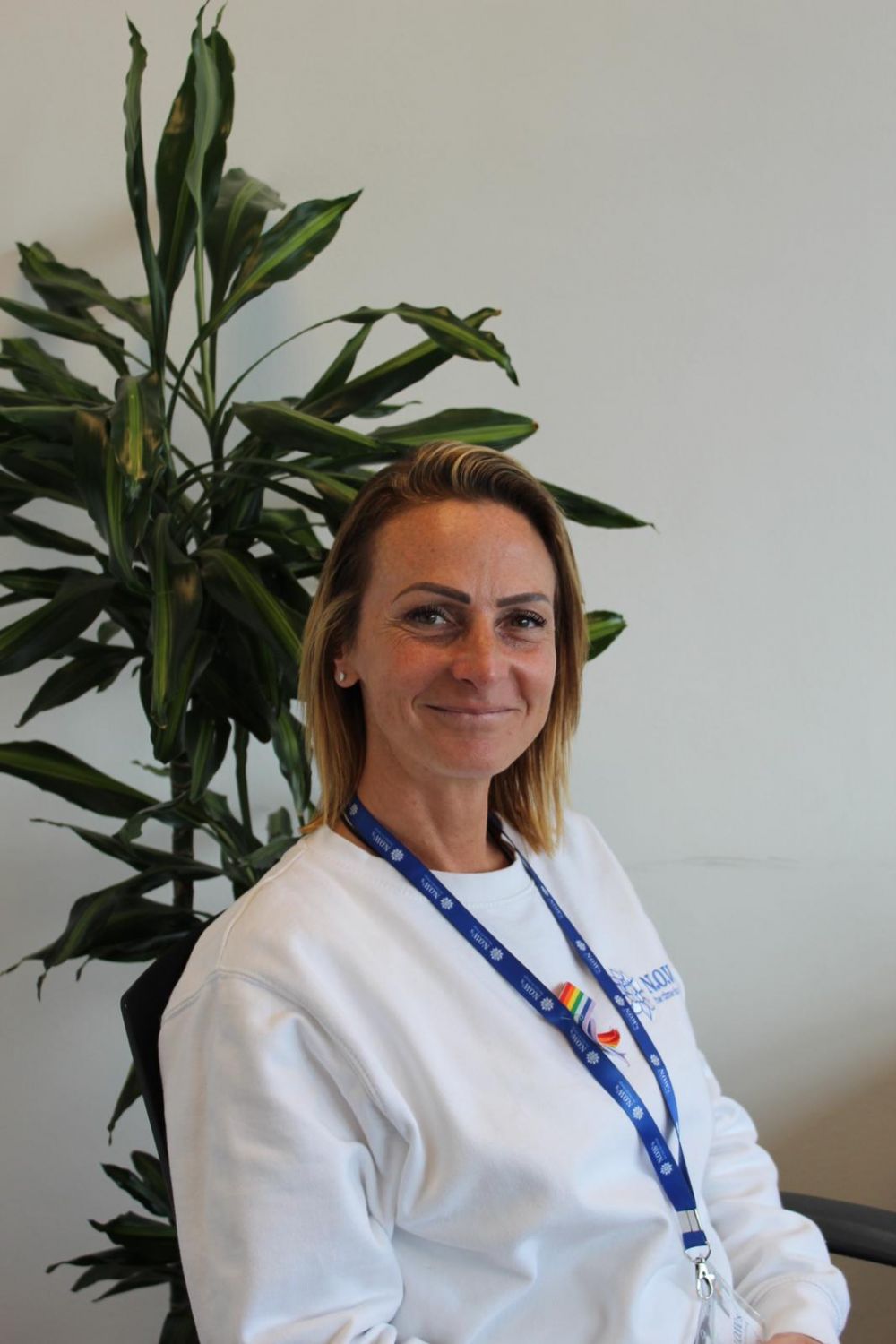 (She/Her)
Founder and joint director of National Online Wellbeing Services, (NOW's the time for change.)
I had a lifetime of emotional, mental and physical conditions. I grew up with mental health struggles from the age of 4 years old due to problems within my home environment.
I grew up with no confidence or self esteem through my school years and younger adult life with insecurities, I suffered in silence with my mental health struggles.
I went through postnatal depression with my daughter in 2011, I was put on antidepressants and put forward for counselling. I went for 1 session and found that it wasn't for me and didn't go back for any further sessions. I carried on suppressing my feelings and intrusive thoughts.
In 2014 I hit rock bottom after delivering my Son due to complications and internal injuries. I had a mesh implant in my bowel that lead to major chronic pain as soon as I had the operation 2016. I was put on 5 types of heavy pain medication and antidepressants, unable to walk from chronic pain, and in a wheelchair. I wasn't able to function as a person or be a mum to my two beautiful children.
It was because of my Children that it gave me a wake up call to be a better mum and person, to improve my state of mind to make changes to my emotional, mental health and physical conditions. I didn't want to be on the heavy medication anymore as I could not function with everyday life and nurture my children.
In 2017 I started to plan my recovery and cut down on the heavy medication. I searched into many holistic therapies of which were more of a positive outcome to my recovery in the most natural way, self help books to change my mindset, Reiki therapy, sound therapy, relaxation massage, guided meditation, emotional freedom tapping to release trauma in my mind and body. I am advocate of Holistic therapies, they really do work and have no chemical side effects like a tablet does!
During the time of my challenges, I had a big passion to train and qualify in all the holistic therapies that I became an advocate of. I wanted to give back and empower the holistic and natural approach to wellbeing for children, young people and families.
I trained and qualified as an NLP practitioner in December 2018 ( NLP creates new pathways in the mind, creates positive habits and behaviours and rewiring new pathways in the mind by using various integrated psychology techniques) My passion is to coach and mentor clients and children to create new pathways, create positive habits and behaviours, learn positive language, build up self esteem and confidence, create new beliefs, self worth, self values, changing mindsets and overcoming fear, phobias and addictions. Overall leading to a positive outcome in both mental and emotional wellbeing. Supporting tools to overcome life's challenges. ​I am a advocate from NLP transformation within my mental and physical health.
I trained and qualified as a Law Of Attraction Mentor , teaching and educating techniques to CYP and adults to eliminate limited beliefs and manifest a happy life, improve health, relationships and wellbeing
I qualified in Reiki 1,2 & Master level 3 and Rahanni Celestrial Healing. I teach and educate Reiki & Rahanni to families and the community with these alternative therapies.
I qualified as a Sound Therapy Practitioner, using quartz crystal singing bowls to release suppressed emotions naturally, realign chakras, restore mental clarity and focus, improving emotional, mental and physical conditions. Sound therapy is one of the most empowering therapies that heals trauma within the mind and body. Improving a better mental health, emotional wellbeing and physical health. Taking the magic sounds of the bowls into schools and communities
During the time of me working on myself, having holistic therapies and qualifying in all the areas above I finally got to be under the top surgeons in the UK to remove the mesh from my bowel, I had the major operation in 2019 and now have a stoma bag for life. This has given me a better quality of life and live a happy and healthy life with my beautiful children.
I am very passionate about supporting emotional wellbeing and mental health for all ages.