Angela Bell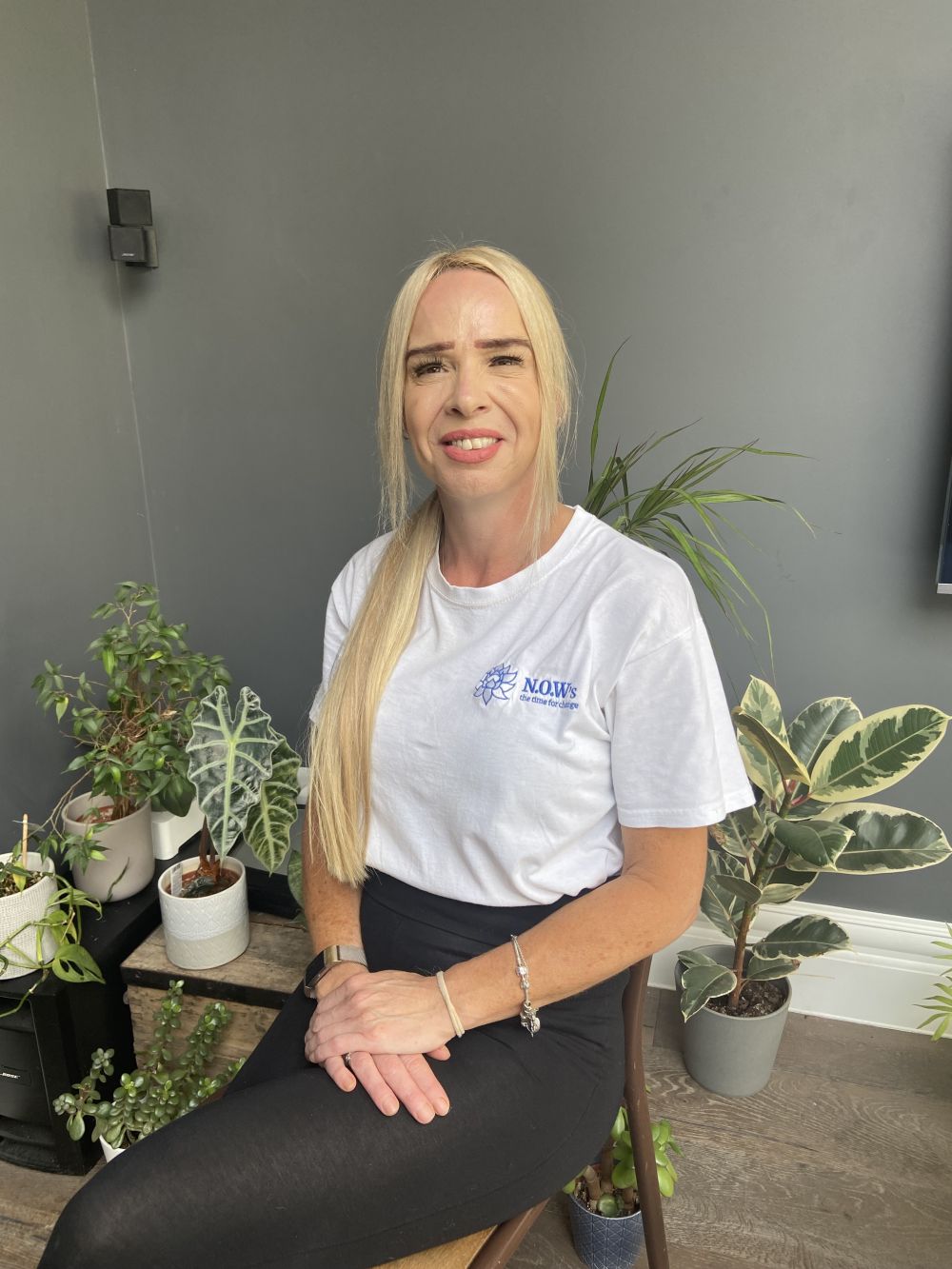 (She/Her)
I would like to share the knowledge that I have gained throughout the past 25 years with regards to poor mental wellbeing. How important early intervention and awareness is to reducing the high levels of poor mental wellbeing. What could be triggers of poor mental wellbeing, coping strategies and how a person can improve their mental wellbeing without the use of prescription drugs.
I am a mother of three children and 2 grandchildren. This has taught me that each person is unique, not one hat fits all. Self esteem, nurture and encouragement are the key to achievement and not every person achieves at the same pace. My family and myself experience an intolerance to dairy and soya. This has provided me with first hand experiences of how the gut can play a vital role in maintaining a good level of mental wellbeing. I have had experiences with childhood family bereavement, anorexia, depression, anxiety and how a domestic abusive relationships can adversely affect a person.
​I have a Bsc (Hons) degree in Psychology and Sociology.
Previous to this I completed an access course in Psychology and Sociology which is the equivalent to 3. Within these courses I have studied many theories that attempt to explain reasons for poor mental health and wellbeing with possible treatment ideas. I have conducted two research projects. I have completed a module in counselling as a way of improving a person's mental wellbeing and I have knowledge of how the stress and strains of day to day busy lifestyles can also contribute to poor mental health. Additionally I have a teaching assistant qualification and have completed many other training opportunities whilst I have been lucky enough to work in the Educational environment of a primary school. These include Autism awareness, ADHD training, paediatric First Aid, Child neglect training and how to team teach a child.